There are many ways to consume CBD. But while you may have heard a lot about edibles and tinctures, I'm sure you may not be very familiar with hemp flowers. 
That's right! The classic cannabis flowers have a hemp alternative too. And the best part is that they are packed with CBD. With hemp flowers, you can stop worrying about how long does it take for cbd oil to work because inhaling CBD gives you almost instant results. 
These CBD-rich hemp flowers are bred to provide the rich CBD experience through the most preferable and traditional ways of smoking. You can use them in a vaporizer or even crush it and roll into a joint. And like I said before, the final effects will be a result of CBD instead of the intoxicating THC. 
So, let me guide you through 5 CBD-rich hemp flowers that are worth trying.
Must Read: Top Benefits of Using Organic Hemp Oil for Your Skin and Hair
T1 Trump 
Let's begin with the most important thing- CBD. The Wife and Afghan Skunk hybrid gives you a good 17 to 20 percent CBD and an astounding CBD: THC ratio of 32:1. Do you know what that means? All the benefits of CBD without the stoned feeling. However, it's not the best choice of strain for faint-hearted people. While it develops a relaxing and calming effect across the body, it can have very strong and long-lasting effects. 
T1 Trump hemp flower can be best used to maintain constant focus and relaxation. 
You are looking at a hemp flower that literally trumps any other strain in terms of flavor. The T1 Trump hemp flower is a fat nug that will fill your mouth with a burst of strong flavors. It's primarily known for its different flavor profiles that hit you at the same time. Within a few drags, your palate will be able to get hints of fruits like berries and then move over to some sweet maple, cheese, and even sandalwood. 
Sour Lifter
Does this name sound familiar to you? That's because Sour Lifter is a hemp strain that puts a slight twist on the popular Lifter strain. Its chemical profile includes 16 to 17 percent CBD and a high concentration of CBDa and different beneficial terpenes. Limonene, Caryophyllene, Pinene, and Myrcene are some of the dominant terpenes found in Sour Lifter. 
With the high concentration of CBD and essential terpenes, the effects of Sour Lifter are ideal for people suffering from anxiety, nausea or pain. It's a perfect daytime strain that relaxes the body, improves mood, and lifts energy levels.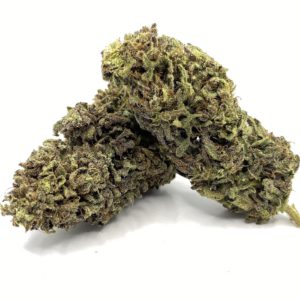 Different terpenes also render a very strong flavor profile. You can get hints of sweetness, citrusy flavors of orange and heavy diesel too. 
Though the strain has very little THC, the presence of terpenes, minor cannabinoids, and other plant compounds create a strong entourage effect. So, you should be careful with how much you consume at a time.
Suver Haze
Suver Haze is a cross between Suver #8 and Early Resin Berry. The hemp flower is yet again a CBD-rich strain with about 17.54 percent CBD and less than 0.3 percent THC. The green dense buds of Suver Haze also contain a good amount of terpenes such as Beta-myrcene, Pinene, Humulene, Limonene and Beta-Caryophyllene.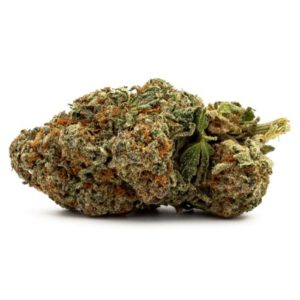 The effects of Suver Haze are all about relaxing the body and giving a sense of calm. Whether it's anxiety, sleep issues or lack of motivation, Suver Haze can help relax the mind, boost the mood and even stimulate you mentally. It is best used as a nighttime strain and can be very beneficial in giving you a good night's rest. 
The buds are very aromatic and give off a citrusy and floral smell with hints of earthy scents as well. In terms of the flavor, you can expect citrus flavors with some herby aftertaste. 
Bubba Kush 
Bubba Kush comes from a rich lineage of Pre98 Bubba Kush and pure Kush CBD strains. The buds are thick and have a deep green color with hints of orange and purple. This beautiful strain contains 15.1% CBD, 0.3 percent CBG, a long list of beneficial terpenes such as Limonene, Myrcene, Carene, and Humulene and less than 0.3% THC. So, you can expect a prominent entourage effect.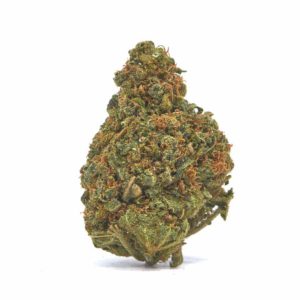 To be more specific, the effects of Bubba Kush are often described as relaxing. Anxiety, pain, stress, and sleep problems are some of the most common reasons why people use this strain. Some even say that it gives a slight 'body buzz'. Overall, it's calming and ideal for people searching for a peaceful experience. 
With Bubba Kush, you will be settling for a very complex flavor profile. From tropical fruits and earthy tones to chocolates and coffee, you will get hints of everything. The presence of pinene and limonene among other terpenes also render a piney and citrusy aroma to the strain. 
Hawaiian Haze
Hawaiian Haze comes from a cross between DC Haze 'CC' and Early Resin Better. The CBD content in the strain can vary from 16 percent to 21 percent depending on the seller you buy it from. The flowers are also packed with terpenes like Caryophyllene, Myrcene, and Pinene.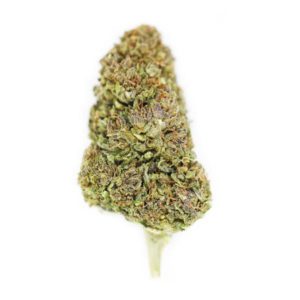 Now, CBD is used for a number of reasons but the blend of chemicals in Hawaiian Haze are primarily used for calming the body and mind. If you suffer from social anxiety, stress and get self-conscious, Hawaiian Haze can be your perfect match. Additionally, it is effective in relieving pain and inflammation too. 
So, which strain will you be trying first? Is it Hawaiian Haze or Bubba Kush? Well, get to your nearest CBD store to find out.