To educate audiences about how to live a normal life with chronic joint pain.
To introduce natural and holistic healing solutions for people suffering from pain.
To provide the right resources and information and aid chronic joint pain treatment and management.
What Is Chronic Joint Pain?
Chronic joint pain is an extremely common yet debilitating medical condition. Unlike acute pain, living with chronic joint pain is a lifetime battle. Joint pain develops when the connection between your bones is affected, limiting your mobility, in this case, for a long time.
Chronic muscle and joint pain is often associated with old age. But, it's possible for young adults to develop the same due to their improper lifestyle or genetics.
What Causes Chronic Joint Pain?
There's no one reason for chronic joint pain and fatigue. The list of causes is long and requires a professional's guidance to pinpoint which one is applicable to you. Some of the most common causes of chronic joint and muscle pain are:
✓ Inflammatory medical condition (Psoriatic arthritis, Lupus, Rheumatoid Arthritis), ✓ Non-inflammatory medical condition (osteoarthritis),
✓ Cancer, ✓ Gout, ✓ Fibromyalgia ✓ Bursitis, ✓ Ankylosing Spondylitis, ✓ Lyme Disease
While there are multiple causes of chronic joint pain, there are multiple ways to manage the same too. Chronic joint pain can make your life difficult only if you let it. With proper treatments and care, you can manage the pain and bring your life back together.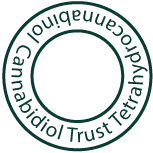 Chronic Joint Pain Treatment and Management
About 15 million people across the United States suffer from chronic joint pain. And the number keeps increasing with every passing day. While there are several treatments available in the medical world, it is often inadequate or expensive. A patient must take certain steps to tackle this health condition and keep it under control.
Some of the most common treatments of chronic joint pain include prescribed medications, physical therapy, weight loss, topical treatments, supplements and supportive aids. A suitable treatment plan for your body will depend on your diagnosis.
The next step is pain management. Successful management of chronic joint pain involves the following.

Notice Chronic Joint Pain Symptoms
To understand whether you have chronic joint pain or not, you must first observe the symptoms carefully. The most common symptoms are: redness, swelling, locking of joints, stiffness and weakness.

Know When to Act
If your pain becomes intolerable and escalates to warning signs like abdominal pain, rashes, chest pain, excessive joint swelling & stiffness, fever and sweats, it's a sign that you need to consult a doctor.

See a Doctor
Pain in joints is a sign to get yourself checked. Visit a doctor for an evaluation to get the treatment you need before it turns into something serious or hampers your daily life.

Get the Right Treatment
A doctor's evaluation will help you pinpoint the cause of your joint pain and understand the chronic joint pain treatment and tests you need in order to get better.

Learn About Your Condition
Since the causes of chronic joint pain vary, you must take time to learn everything about your condition such as the state of your joints, the level of damage, etc.
Begin Self Care & Management
Besides keeping up with your treatment, use our exhaustive resources to learn how to care for yourself and manage chronic joint pain effectively.
Break the Pain Cycle and Embrace Healing
Stop living with chronic joint pain. Bring your life on track with the right information and small lifestyle changes. Explore effective pain management solutions and heal better.

Learning to manage chronic joint pain does not allow it to downgrade your life and helps you live normally.

Forget stiffness, swelling and pain. Stay active and do not let joint and muscle pain hinder your way of life.

Your joint health improves leaving you with manageable pain and less stress about your body.
Restore Balance in Your Life With Natural Alternatives For Pain
Recognize the effectiveness of natural medications to beat chronic pain and its symptoms. Learn about natural chronic joint pain treatments for back pain, aching joints, and overall relaxation.
Discover Products With Promising Results Against Chronic Joint Pain
Go through our guides of best products for chronic joint pain and find the one that perfectly suits your needs and lifestyle.
Find Tips to Shape Your Lifestyle for the Better
From self care tips to exploring new and effective methods of pain management, we bring you well-researched information to achieve the pain-free life you deserve.
Uncover Pain Management Essentials for Older People
Chronic joint and muscle pain is most common among older people and needs special care. Learn how to achieve it with the right guidance of proven facts and information.
Frequently Asked Questions
How can joint pain affect young adults?
Brendan Smith
2021-10-27T12:21:28+00:00
Joint pain can affect young adults too. Genetics, improper lifestyle, obesity, etc. can lead to rheumatoid arthritis, osteoarthritis and more and lead to chronic joint pain in young adults.