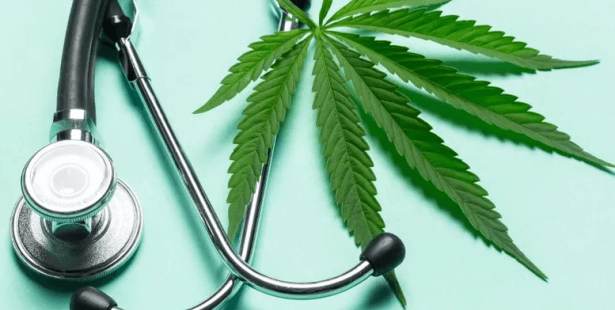 CBD (Cannabidiol), a marijuana's non-psychoactive cannabinoid, provides lots of health benefits. If you are considering it for getting relief from pain and aches, it's best to go for topicals. A CBD topical is any cream or lotion that contains CBD. You can apply it directly to the skin to get immediate effects.
With medical research on CBD for pain and inflammation shows positive results, more patients are opting for it as an alternative to prescription medications. A 2016 study reports that CBD topicals can help manage pain and inflammation related to arthritis. Moreover, the American Academy of Dermatology suggests that CBD products can help in managing acne, psoriasis, and eczema.
In this post, we are going to discuss the best CBD lotions, creams, etc. for chronic pain patients?
Medterra Rapid Cooling Cream
This product is derived from non-GMO, US grown hemp, and costs between $0.10 to $0.20 per mg. It delivers ultimate cooling effects, which can help in reducing inflammation and discomfort. It also contains ginger root oil, tea tree oil, rosemary leaf extract, and menthol.
You can purchase 250ml for mild effects and 750ml for stronger effects. However, the CBD with Manuka Cream is also available with more cooling and antioxidizing effects.
Balance CBD Cream
This product contains natural ingredients, which give quick relief. Moreover, the vegetable fatty acids for skin protection and emollient oils for softening of the skin are also available.
One reason why it's considered as an amazing CBD product for pain relief is nanotechnology. What does it mean? Nano-CBD ensures proper penetration into the skin, thus delivering localized relief. Moreover, it's extracted using the CO2 extraction method, THC-free, gluten-free, and allergen-free.
https://www.balancecbd.com/shop-cbd/topicals/cbd-cream-for-muscle-relief-300mg
CBDol Topical – CBD Salve
This full-spectrum CBD topical is available in a 30ml container. With a 500ml strength, it's one of the most potent CBD topicals. Derived from non-GMO hemp, it contains natural ingredients such as coconut oil, peppermint, basil, green tea, and lavender, which delivers complete pain-relieving effects and other health benefits.
https://www.thecbdistillery.com/product/500mg-cbd-salve-topical-cbdol/
Peak Extracts Rescue Rub
It's an antioxidant-rich product free from any artificial preservations. You can use this rub for getting ultimate relief from pain, aches, and inflammation. In the market, there are two types of Rescue rubs available, high-CBD and THC-only. Be careful when using this product for broken skin as it may lead to irritation.
https://www.peakextracts.com/product/rescue-rub/?age-verified=50991e6421
Green Roads Muscle & Joint Relief Cream
Green Roads uses CO2 extraction and pure hemp for manufacturing muscle & joint relief cream. They take good care of the safety, thus the creams are formulated in an ISO-6 clean room. To confirm the purity, their products go through lab testing. The CBD creams are available in two strengths, 150mg and 300mg.
They have partnered with Mission Zero founded by Jose Belen, a United States Army combat veteran, for solving PTSD and suicide problems in veterans.
To sum up, one of the major benefits of CBD topicals is that they offer quick relief without causing psychoactive effects. As compared to pain medications, they don't have any unpleasant side-effects. In the market, you can find a wide range of CBD products for pain relief with varying strengths. Do your own research, analyze your condition, and get the right product to alleviate your symptoms completely.
https://greenroads.com/products/cbd-pain-cream-150mg
What's your favorite CBD product for pain relief?