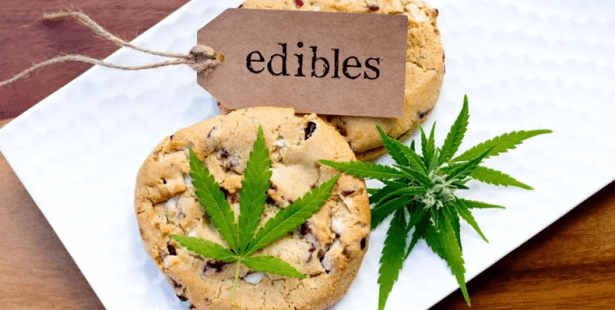 According to a new report by the Centers for Disease Control and Prevention, about 50 million adults in the United States (20.4% of the population in the country) suffer from chronic pain. Although there are various medications for pain relief available, they can cause several side-effects. Medical researchers have found that cannabis is the best, natural pain killer, which works by interacting with the body's endocannabinoid system. Unlike prescription medications, marijuana use doesn't cause any risks. If you want to relieve pain without experiencing the high effects, you can go for CBD products available in different forms. Today, we are going to talk about the top CBD edibles for chronic pain management.
FAB CBD Chews
These THC-free, fruity chews provide the ultimate relief from chronic pain. These gummies are gluten-free, non-GMO. Each gummy contains 25 mg of CBD isolate. In each bottle, you will get 30 servings. FAB CBD chews are also effective in providing stress relief, workout recovery, and calming effects. Eat these colorful gummies, and manage chronic pain symptoms. These chews are processed in the same facility as tree nuts, wheat, soy, and milk products.
Luce Farm Wellness Hemp-Infused Honey
The sweet and delicious honey offers ultimate relief from chronic pain. You can use it with biscuits, tea or other favorite desserts. Thus, you can easily turn any food into a CBD treat and receive health benefits. However, if you don't want to mix Luce Farm Wellness hemp-infused honey, just take it alone. All the Luce Farm Wellness products are manufactured using the hemp grown in their New England farms.
Each 60z jar contains 360 mg CBD, and in each teaspoon, you will get 10mg of CBD.
RA Royal Fruits – 1000X CBD-Infused Cherries
This is an amazing CBD hemp extract for managing pain symptoms. The cherries comprise ultimate anti-inflammatory and other health benefits, which are effective in alleviating arthritis and gout symptoms.
Tart cherries contain nutrients that are effective in boosting the melatonin levels in the body, thus improving the sleep quality. When combined with CBD, they reduce pain and inflammation, thus promoting wellness. RA Royal Fruits – 1000X CBD-infused cherries contain melatonin extracts, sunflower oil, and sugar.
CBDfx Hemp Gummies
CBDfx hemp gummies are tasty treats, which offer multiple health benefits. The edibles contain full-spectrum hemp oil, sugar, honey, etc. They don't contain any artificial sweeteners, corn syrup, and gelatin. These vegan-friendly gummies are great alternatives to the gummies that contain animal-based gelatins. CBDfx Hemp gummies contain turmeric and spirulina, which are effective in reducing inflammation. Thus, the combination of natural remedies when taken with CBD, they offer enhanced pain relief.
In conclusion, Edibles are a great option when it comes to using CBD for pain. There's a wide range of CBD edibles with different ingredients and strengths available. CBD-infused edibles are effective in inducing feelings of relaxation, reducing anxiety, promoting sleep, and reducing psychoactive symptoms. Unlike other consumption methods, edibles take longer to kick in, but their effects last longer. Thus, if you are a beginner, go slow, analyze the effects, and select the right edibles and dosage for managing your symptoms.