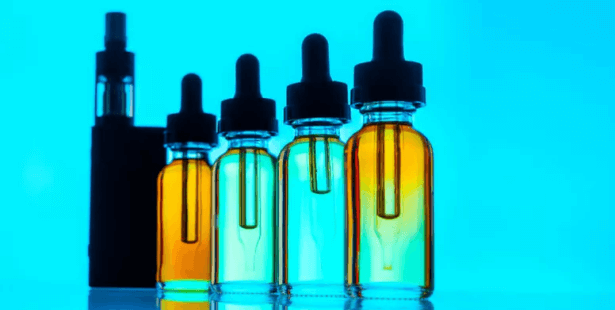 Use CBD Oil for Pain Management
CBD oil for pain management: CBD provides various health benefits, especially when consumed through vaping. It can help you ease the mind & body and relieve pain. It's non-psychoactive, thus won't make you high. Unlike tinctures and other CBD products, CBD vaping oils are designed especially for vaping and deliver immediate effects. Everyone has a different condition and requires a customized treatment plan for managing their symptoms. Similarly, for managing your symptoms, it's important to choose the right CBD oil for pain management. Read on to learn about the top CBD vape oils for pain relief.
CBDfx Vape Juice
The organically grown CBD vape juices are available in different flavors. These include blue raspberry, wild watermelon, strawberry kiwi, fruity cereal, rainbow candy, and strawberry milk. The products come in 250 mg, 500 mg, and 1000 mg sizes, and you can order a single or 6 pack refill box. You can visit the company's official site to order the products online.
Avida CBD
Made from high-quality CBD hemp extract, Avida vape juices provide calming effects by simulating endocannabinoid receptors in the body. The products are tested by the third party for purity and safety.
Each 30ml bottle contains 30 servings with 1ml per serving. In addition to hemp extract, other ingredients in Avida CBD vape juices are vegetable glycerin, propylene glycol, natural & artificial flavorings. Their products come with a 100% money-back guarantee policy.
Hemp Bombs CBD E-Liquids
Available in 13 different flavors, Hemp Bombs CBD E-Liquids provide the ultimate relief from chronic pain and anxiety. Each 16.5 ml bottle contains broad-spectrum hemp extracts, propylene glycol, and vegetable glycerine. Hemp Bombs CBD E-Liquids come in PET bottles, thus kids can't access them. These products contain zero THC content, thus you won't get high after using them.
JustCBD Vape Oil
Made from the pure form of CBD, JustCBD vape oil helps in boosting sleep, reducing pain, and easing stress. The vape juice contains zero percent THC, thus it can help you receive health benefits without any psychoactive effects. There are four options available—100mg, 250mg, 500mg, and 1000mg.
In addition to vape oil, they also offer vape pens, which contain full-spectrum CBD benefits. They use natural flavors.
SavageCBD
Savage CBD is one of the largest and go-to brands in the CBD industry and in the Vape, E-liquid, and E-juice industry. They offer a great CBD vape juice bundle, you can mix and match any of your TWO favorite 1000mg CBD vape juice flavors.
To wrap it up—CBD delivers ultimate benefits to help patients get ultimate relief from chronic pain, anxiety, and other conditions. CBD vape juices offer fast-acting effects and are less toxic as compared to other consumption methods such as smoking raw flowers. CBDfx, Avida CBD, Hemp Bombs JustCBD, and SsvageCBD are some of the best CBD vape oils. For managing your symptoms completely, make sure you get the right CBD oil for pain management. If you are wondering where to purchase the best CBD vape oils, it's recommended to visit the company's official site or a reputed online store.