CBD has gained immense popularity in the past few years, especially for its therapeutic benefits. This widely popular cannabinoid has also managed to enter the skincare and fashion industry, with brands like Sephora introducing a separate line for CBD products. And it goes without saying that most people treat CBD as an alternative to pharmaceuticals. 
However, with several CBD stores cropping up near you, it becomes vital to understand the necessity of buying CBD that works and is right for you. You might locate a CBD store near you or search for terms like, "how to find a CBD store near me"? But all of it will go in vain if you start purchasing low-quality CBD from a local store or gas station. 
So, here's a post that will help you understand why it is not safe to buy CBD from local stores and what are the right places to purchase CBD from. Let's get started. 
Local VS Licensed CBD Stores
There are several stores out there, and some of you might think that it is easier to buy CBD oil from local stores or even convenience stores and gas stations. The only problem is that these local convenience stores near you are not licensed to sell cannabis in the first place, and they do not have high-quality CBD products.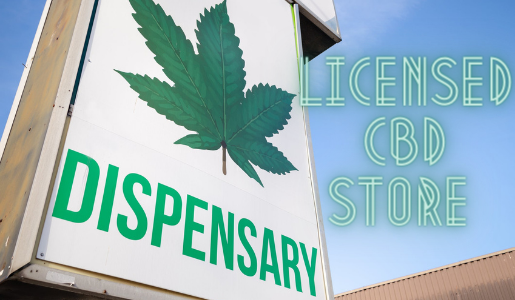 They will provide you with CBD oil easily, but the quality of the oil is not promised. So, it's quite possible that you might end up with an oil containing synthetics and other harmful chemicals. 
On the other hand, licensed stores specialize in providing high-quality products. They source their products from licensed farms and all these products undergo vigorous testing. Not only this but they tie-up with brands that have gained immense trust and popularity in the past few years. For instance, a local licensed dispensary or store near you will shelf products that are used and trusted by people.
In addition to this, licensed dispensaries have budtenders who can help you purchase exactly what you need. They will guide you in the right direction and tell you everything you need to know about that product. Ultimately you will land up with the CBD you paid for.
The only exception, in this case, is that as a consumer you need to measure the caveats which concern the validity of your product. These caveats emerge from the fact that some people take advantage of the system and end up selling products that do not contain the same amount of CBD as the label reads.   
As a result, you end up paying for a low or high concentrated CBD – the CBD you do not need in the first place. This also brings us to our next point that you must consider before searching for terms like CBD store near me.
View Lab Reports Before Purchasing CBD 
One of the major concerns that surround the CBD industry is the authenticity of products. With the FDA issuing warning letters to companies on a regular basis, most consumers face the dilemma of where to purchase CBD from. 
Of course, not all brands will sell you low-quality products. Some brands and companies practice what they preach. The only difference is that you have to be aware of these things as a customer. 
To begin with, we suggest that you purchase CBD from stores or companies that provide lab reports. There are several companies out there that will either publish a lab report online or they will give you one, upon request. 
In other words, you can either request a lab report when you visit a CBD store near you, or else you can simply go online, visit the company's website to check the lab report. In either case, you will at least be 100% sure about getting the CBD you paid for. 
Now that you understand the caveats of finding a CBD store near you, let's help you find the best CBD store. 
How to Find the Best CBD Store Near Me? 
If you're new to the cannabis industry, you will come across a wide range of state-licensed dispensaries and stores. But as long as you keep the above-mentioned things in mind, there's nothing much that you have to worry about. Let's check out the important factors you need to consider in order to find the best CBD store near you. 
Visit an Online CBD Store
The benefit of visiting an online store is that you will get the product delivered to your doorstep. The only question that remains is whether online stores will give you exactly what you need or not. 
Well, the answer is a simple yes, provided you are purchasing CBD from trustworthy online stores. And what do we mean by reliable online stores? 
First and foremost, not online stores will deliver high-quality products. So, you have to look for online stores that publish lab reports online and who source their products from organic hemp farms. After all, only CBD derived from hemp is legal federally. 
So, this means that you don't even need a medical marijuana card to purchase CBD. All you need is a little awareness and knowledge about CBD stores that are 100% legit. 
Cheap Doesn't Mean It's High-Quality
Several CBD stores will lure you into believing that we have low price CBD products, and you might find it quite attractive given the price value you're getting. But here's the truth, not all CBD stores selling inexpensive products have the willfulness to sell original and organic CBD. 
Instead, in order to make up for the price deficit, they will sell you CBD oil that does not go through the process of vigorous extraction or lab tests. And let's be honest, extraction processes and lab tests require a lot of money, sources, and energy. One of the major reasons why CBD oil is expensive and brands sell it at a comparatively higher price. 
Understand the Difference Between Marijuana CBD and Hemp CBD 
Some stores will sell both marijuana CBD and hemp CBD while others will only sell hemp CBD, here's why.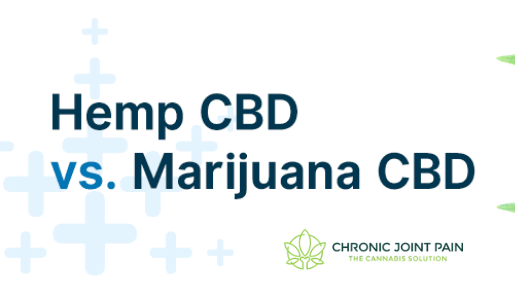 States which have fully legalized CBD will sell both marijuana CBD and hemp CBD. Marijuana CBD means products containing more than the legal limit of THC. In contrast, hemp CBD indicates that you're using products that contain 0.3% of THC. 
It's a tricky concept, but once you familiarize yourself with the state laws, you will find it easier to find a CBD store near you. 
Read the Ingredient List
If you read what the label tells you, finding a good store to purchase CBD is just a click away. All you have to do is look at the ingredient list, do your research, and different ingredients they use, to get clarity about the product. 
Ideally, reliable brands will never throw caution to the wind, and they will label their product with critical information. Details like these are not required but this shows that the brand aims at providing the highest value to its customers. 
So, no matter what store you look for whatever you do to find the best CBD store near you, always take matters into your own hands.