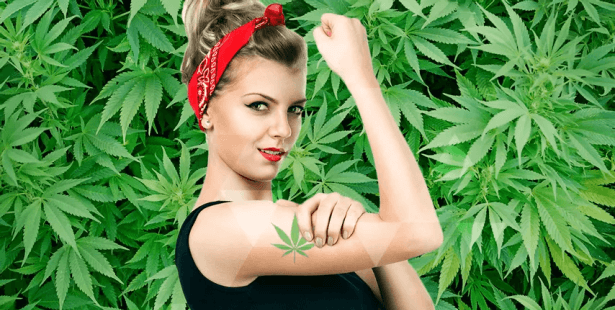 The CBD for pain management
With scientific evidence that CBD provides many health benefits, more patients are opting for it over prescription painkillers. CBD works by interacting with the body's cannabinoid receptors. Consuming CBD oil can help in managing major PMS symptoms such as depression, anxiety, nausea, etc.
In the United States, the industrial hemp-derived products (with less than 0.3 percent THC) are legal. Thus, you can easily get CBD-infused oils, edibles, creams, and tinctures to use for medical purposes. In this post, we are going to look at the top CBD products for patients with premenstrual syndrome (PMS).
Yes, these are suppositories so you place them directly into the vagina, and they work. If you have period pain, chronic pelvic pain or pain from endometriosis, this long-lasting dose of CBD can help. They are popular for both menstrual and sexual pain… Inserted 30 minutes prior to any sort of sexual activity, it's helpful for burning & aching.
Dr. Kerklaan Therapeutics Natural CBD PMS Cream
Natural CBD PMS Cream (from Full Spectrum Hemp Oil) is formulated to provide effective relief while incorporating the soothing fragrance of Vanilla. Don't let PMS cramp your style.
Apply this cream topically the cream releases tension in different areas and contains 4mg of CBD per 2ml dose.
CBDPure CBD Hemp Oil
Pure, organic oils that are available in three different concentrations i.e. 300 mg, 600 mg, and 1000 mg. These oils are CO2 extracted and obtained from organically grown hemp. They contain no fertilizers and pesticides and go through third-party lab testing. CBDPure CBD hemp oil ingredients include hemp seed oil, terpenes, and natural flavoring. The products come with a 90-day money-back guarantee policy.
Eureka Effects CBD Tincture
Eureka Effects' products are manufactured for promoting healing and wellness. High-quality cannabinoids and terpenes help in alleviating symptoms such as insomnia, anxiety, depression, inflammation, and chronic pain. Eureka Effects CBD Tinctures contain natural hemp produced in Colorado, and they are tested by a third-party lab. CBD content is 500mg in a 30ml bottle. It's recommended to take 1-2 droppers daily with 15mg CBD per dropper. However, you should talk to a licensed doctor to seek professional advice for dosage.
Flora Sophia Botanicals
These products can be ingested orally, and offer ultimate relief from pain. Flora Sophia Botanicals contain less than 0.3 percent THC. They have organic MCT oil, organic hemp seed oil, and vitamin E. The products are available for patients over 18 years of age.
Green Roads CBD Terpenes
The full-spectrum, less than 0.3 percent THC products that promote relaxation and stress relief. Green Roads terpenes come in six different flavors such as strawberry, blueberry, etc. They are derived from European hemp plants and provide amazing health benefits. As Green Roads CBD terpenes contain no detectable amounts of THC, thus they are perfect for consumers who are worried about drug tests. Ingredients of these products include Kosher-Grade vegetables, hemp seed oil, broad-spectrum CBD, glycerine, lecithin, proprietary terpene blend.
In conclusion, premenstrual syndrome (PMS) is a common condition among women. It can affect patients' physical and emotional health. Common symptoms of PMS are depression, mood swings, irritability, anger, and tension. The commonly prescribed medications for PMS are antidepressants, nonsteroidal anti-inflammatory drugs (NSAIDs), diuretics, and hormonal contraceptives. However, these medications are linked to unpleasant side-effects. Marijuana's non-psychoactive cannabinoid CBD provides amazing health benefits; thus it can be used for managing PMS symptoms.
When using CBD for pain management or other health benefits, choosing the right CBD dosage is important. It's recommended to start with a low dose and increase the intake once you analyze the effects. When setting the optimal dosage, various factors are considered such as body weight, age, the severity of the condition. Talk to a board-certified doctor to get sound advice for CBD products, dosage, etc.