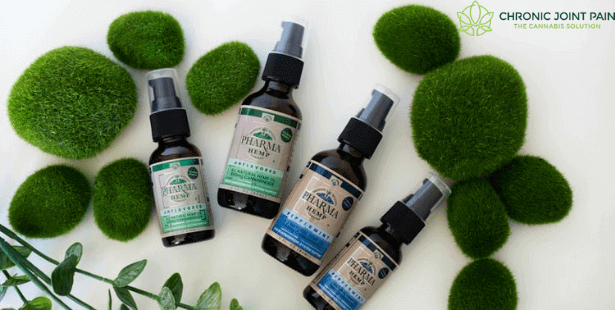 Ever since the world came to know about cannabidiol or CBD and the different ways it can be therapeutic, the market hasn't stopped innovating new products and formulas. So, if you weren't aware of a CBD oil spray before this blog, it's not really surprising. 
CBD oil sprays are the lesser-known CBD product that has huge potential to become a favorite among people. From being a convenient method to providing quick relief, it covers a lot of preferences for many people. 
So, whether you are curious about using CBD in the form of a spray or have heard about it for the first time today, I would recommend you read through this detailed guide and learn more about CBD oil sprays. 
What is a CBD Oil Spray? 
There's nothing complicated about a CBD oil spray. As you would expect, it is a bottle of CBD oil that is attached to a spray dispenser. So when you wish to take your dose, you just spray it in your mouth or the skin. It's just a step into making a more convenient and another dosing option for CBD enthusiasts. 
CBD oil spray is generally made of a CBD extract that is combined with a carrier oil such as olive oil, hemp oil, MCT oil, etc. It may also contain sweeteners, flavors, or preservatives to make it a better fit for the consumers. 
CBD brands have not stayed behind in creating a huge variety of flavors for every CBD product including sprays. There are coconut, citrus, lavender, mint, and even cookies and cream flavor. 
Along with a variety of flavors, CBD oil sprays are also available in different CBD concentrations. The range can vary from 180mg which is the lowest to 5000mg which is the highest. 
How to Use a CBD Oil Spray?
CBD oil sprays may just be the most convenient way of CBD administration. You don't have to worry about washing it down with water, munching it, calculating the dose, opening the windows for ventilation, or setting up a big rig. It's the simplest way you can think of. There's no hassle, just hold the bottle, point, press for a spritz and you are done. 
Each spray carries a specific dose of CBD so there's not much you have to do in terms of microdosing. However, it may be difficult to know how much each spritz delivers to your body.
Now, CBD oil sprays can be used in three ways- oral, topical, and nasal.
Must Read: How Long Does It Take for CBD Oil to Work?
Oral 
To use a CBD oil spray orally, you just have to point the spray at your mouth and spray it. You must read the instructions on the bottle to use the spray properly. Some brands ask you to spray at the back of your mouth and others will ask you to spray it on the tongue. You can also spray it under your tongue for better absorption. 
Topical
To use CBD spray topically, all you have to do is apply it to the affected area. Whether you have a backache, a sprained ankle or cramps after a leg day, just spray the CBD oil where you feel discomfort and let it get absorbed by the skin.
Nasal
Nasal CBD oil sprays are meant to be used through the nose. You place the nozzle in one of the nostrils, close the other one and spray it just like an inhaler or nasal spray. 
Are CBD Oil Sprays Effective?
Yes, CBD oil sprays are highly effective. However, the extent of its effectiveness can vary due to a number of different factors. 
The bioavailability of the spray will depend on the way you use it. If you are ingesting the spray, it will work just like edibles and take the same amount of time to kick in. Ingested CBD takes time to metabolize which is why the effects may take 30 minutes to 2 hours to show up. Now, if you point the spray under your tongue, you are using the sublingual method which works within 15 minutes. 
The topical use of spray takes a few minutes too. The CBD is absorbed by the body to provide targeted relief only. 
Nasal sprays take about 10 minutes to show effects since there are blood vessels in the nostrils which accelerate the absorption of CBD into the bloodstream.
What Are the Benefits of a CBD Spray?
Now, you may wonder, what makes CBD oil sprays better than other popular CBD products in the market. Well, here are 6 reasons why a CBD spray will benefit you. 
Smoke-Free
Not a lot of people are comfortable with smoking or vaping CBD. While it works quickly, it also leaves behind a trail of smelly smoke. CBD oil spray involves no combustion, no smell, and no smoke. 
Discreet
You can use CBD spray anywhere. It takes about 1 second to spray the CBD into your mouth. All of it can be done privately without grabbing the attention of others. 
Portable
A CBD spray bottle can easily fit your pocket, purse or bag. Take it with you everywhere you go and get your dose without any issues. 
Easy to Use
There's not much that you have to do when using a CBD oil spray. You don't even need a special instruction manual for the same. Spray it like perfume in your mouth or the skin and relax. 
Non-intoxicating
CBD sprays are generally THC-free. And in case they do have THC, it is less than 0.3% to meet up with the Farm Bill provisions. So, a spray will not leave you intoxicated. 
Health Benefits
Like other CBD products, a CBD oil spray can benefit your health too. It can help you to deal with anxiety, inflammation, PTSD, Insomnia, Multiple sclerosis, mild and chronic pain, and overall relaxation. 
What Should You Consider When Buying CBD Spray?
Unlike other products in the market, CBD is not FDA-approved. That's right! It is definitely legal at the federal level, but there are no set FDA regulations for CBD products in the market. So you don't have anything to verify the claims of the brand. 
But you can still buy good quality CBD oil sprays for yourself. The following points must be considered when buying a CBD oil spray for yourself. 
The Extract Type
CBD can be of three types- isolate, broad-spectrum and full-spectrum. 
Isolate oil will have nothing but pure CBD. The chemical is isolated from other plant components until only pure CBD is left. 
Broad-spectrum contains all components of the hemp plant except THC. 
Full-spectrum contains all the naturally occurring components of a hemp plant including less than 0.3% THC. 
Every person has different preferences. Some people feel that full-spectrum and broad-spectrum CBD deliver an entourage effect while others believe that CBD is more effective when it is in its pure form. 
CBD Concentration
CBD oil sprays can come in different concentrations. You must consult a professional to find one that will be best for you. For all beginners, the lowest concentration is the best way to go. You can increase your dose and CBD concentration once you feel that you can tolerate stronger effects. 
Make sure to not overestimate because though CBD is not intoxicating, it is still psychoactive and can deliver strong effects. 
Third-Party Lab Authentication
Top CBD brands generally tie-up with a third-party lab that is responsible to verify the claims of the brand though completely independently. The lab undergoes several tests on every product to ensure that the end result is high in quality and safe for consumers. 
You can generally check the Certificate of Authenticity or COA online to verify if the product is tested and if it is then whether it is free of harmful components and meets the claims on the brand's labels or not. 
Now that you are aware of the new and effective CBD product, it's time that you try a CBD oil spray yourself and experience the positive effects.