Cannabis improves mood and energy levels. These two are important factors when it comes to sex. So, is it right to say that consuming marijuana can boost your sex life?
Yes!!! Marijuana use promotes relaxation while managing tensions and stress. The herb can bring people together physically and emotionally. So, it will help you feel connected, which results in better sex.
But, how can marijuana impact your sex life? What are the top strains for boosting sex drive? Read on to learn more.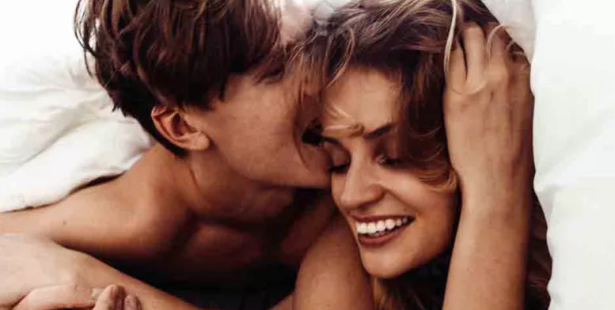 Marijuana For Sex Life
There are many factors that influence sex life. One is stress. It's a common mental health condition, which can lead to low libido.
When you experience stress, your body tries to fight with it. This is known as flight response. It releases hormones, thus making you stay or deal with the problem.
However, when the flight response occurs, you may experience increased heart rate, blood pressure, breathing rate, etc.
Research says that chronic stress results in making the body use sex hormones for meeting the increased demands of producing cortisol.
However, stress and anxiety can also cause erectile dysfunction (ED). It's the inability to maintain an erection for sexual activity.
So, overcoming stress can help boost libido, sex life. And, marijuana can help you achieve this goal. Let's learn how exactly cannabis works for stress management.
Chemical compounds in marijuana manage stress and anxiety by stimulating the endocannabinoid system (ECS). The compounds bind to the receptors in the ECS, thus regulating mood, memory, sleep, and various other bodily functions.
According to a study published in the journal Drug and Alcohol Dependence, low-dose THC can help relieve stress and anxiety. THC is a psychoactive cannabinoid in cannabis, which is responsible for causing high effects.
However, participants who were given higher THC doses reported the opposite effect, such as anxiety and negative mood.
Additionally, cannabis can also help in managing other conditions that affect sex life. These include chronic pain, fibromyalgia, depression, sleep problems, and arthritis.
Also Read – Does Marijuana For Fibromyalgia Pain Help?
Does CBD Help?
Many avoid using THC because of its psychoactive effects. For those, CBD products are a good fit. This non-psychoactive cannabinoid stimulates the endocannabinoid system, thus providing medicinal effects. It can help in different ways, such as pain management and anti-inflammatory effects.
Also Read – Best CBD Vape Oils For Pain Relief You Should Buy Today
CBD for erectile dysfunction.
An article published by the journal BioMed Research International says that Ayurveda practitioners have used marijuana sativa for improving sexual performance and ejaculatory function. However, it's not clear does CBD work for ED patients? And, if so, how does it work? According to a theory, CBD can be effective in relaxing the blood vessels, thus improving the blood flow. As a result, it manages ED, thus promoting sex life. Moreover, CBD can help improve lubrication, thus making sex more comfortable and pleasurable. Many CBD companies are focusing on manufacturing lubricants for enhancing sexual pleasure.
Can You Mix Sex With Cannabis?
Well, it depends. Because cannabis doesn't provide the same effects to everyone. Let's understand with the following studies-
In a 1984 study published in the Journal of Sex Research, researchers interviewed college students. The majority of the participants reported that cannabis use improved some aspects of sex. Following were the findings- 58 percent of men and 32 percent of women said that the herb increased the quality of orgasms. Additionally, 50 percent of men reported that marijuana boosted their desire to have a familiar partner while 60 percent of the women agreed with the same. And, 59 percent of men and 57 percent of women agreed for the increased sensation of touching, 70 percent of men and 76 percent of women for increased sexual pleasure and satisfaction. Contrary to that, a study published in Human Reproduction showed opposite results. However, in a survey of 662 men reported that cannabis use increased sperm count. The results were based on the semen samples of 662 men between 2000 and 2017. Medical researchers believe that moderate marijuana use may provide some reproductive benefits. However, at a high dose, cannabis may deliver reverse effects.
In marijuana, THC (tetrahydrocannabinol), a psychoactive compound, may have a direct impact on the process of emotions. If you are a first-time user, make sure you start with a low dose and take the necessary precautions.
Cannabis is legal for medical purposes in 33 states currently. Laws for marijuana use, purchase, and possession may change from state to state. So, make sure you know the local laws before using the herb. Some experts recommend that people who are thinking of mixing cannabis with sex should try it for masturbation. This can help them understand how marijuana impacts arousal, orgasm, and other factors related to sex.
For first time users, it's recommended to try cannabis with trusted partners. However, many become anxious right before having sex, and marijuana can help in relieving anxiety, thus calming the mind.
The most important is—seeking affirmative consent. So, make sure you have an in-depth discussion with your partner ahead of time. Talk to your partner about the benefits of cannabis use. In the first session, take cannabis yourself only, and give cannabis to your partner in the second session. And, in the third session, take marijuana yourself and give it to your partner. Analyze your partner's and your experience in all three sessions. Over time, you can increase the dosage to receive full benefits.
Best Cannabis Strains For Sex
There are various factors that influence the effects of marijuana. One is the strains you choose. It's important to note that different strains serve different purposes, such as anxiety relief, pain relief, energy boost, enhancing the sensitivity of touch, and boosting relaxation.
Here are some of the top marijuana strains for specific benefits-
Bubblegum Kush – for passionate lovemaking
Sour Diesel – for lustful sex
Harlequin – for morning sex
Master Kush – for providing relaxation
Green Crack – for increasing energy
G13 – for pain relief
Bubba Kush – for relieving anxiety
Final Thoughts
There's anecdotal evidence that cannabis use can spice up your sex life. Medical studies show that marijuana users have more sex as compared to non-users.
Before using cannabis for sex, start slow, and analyze the effects of cannabinoids on your body. Have an open discussion with your partner regarding marijuana use ahead of time. Seek professional help before using cannabis for sex.
Check out the high-quality, third party tested CBD and THC oils on our site.
Have you used THC or CBD oils for sex? Share your experiences and recommendations in the comment section below.