CBD products are taking over the market, as mainstream acceptability increases so do the number of products available in the market. There have been plenty of studies that have illustrated the effectiveness of CBD to help manage a myriad of problems.  
Out of all the problems, today we will be talking about an extremely universal problem, which almost everyone is more or less familiar with, I'm talking about pain. CBD has been proved to help manage this.  
In this article, we will be looking at the effectiveness of CBD and what is the best way to use it to manage your condition. 
Let's understand how CBD can help manage pain. 
Can CBD Actually Help With Pain?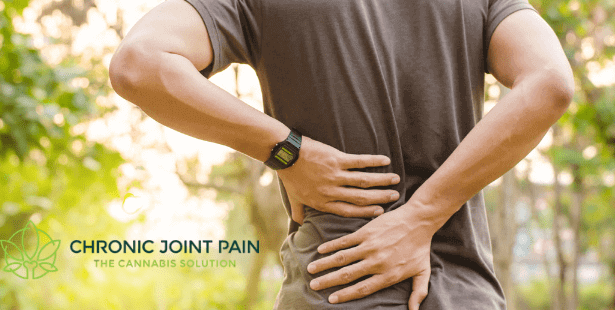 As per multiple studies, CBD does offer a large number of anti-inflammatory properties. It alleviates pain through cannabinoid receptors that are located within the skin, These receptors are a part of the body's endocannabinoid system. This system is responsible for governing bodily functions like our ability to process pain as well as inflammation, sleep, and mood. 
The cannabis/hemp plant contains phytocannabinoids like CBD that interact with the ECS, thus managing to impart some of the relief that we are looking for. Some pain-specific conditions that CBD helps with include, chronic pain, inflammation, peripheral neuropathy, myofascial pain, and arthritis pain. 
The catch with CBD products is that there are no FDA-approved, CBD products. So, you need to be extremely careful about the products that you are buying from the market.  
How Can You Use CBD For Pain 
If something can sustainably help you manage your pain, then the natural progression is to wonder how do you consume it? CBD has evolved to become a buzzword, so there are possibilities that you will find a lot of options in the market to help manage your condition.   
There are various methods via which one can consume cannabis. Each one has its own pros and cons. We will be providing you with all the information you need to make a decision about various ingestion methods. Then you can choose one that best fits your needs.
Topicals
The absolute best way to manage your back pain is with the help of topicals. Unlike other forms of consumption, topicals are actually a very fast-acting alternative to indigestible. Especially in the area of localized pain. If you are looking for a  non-intoxicating way to manage your pain with all the therapeutic effects, CBD topicals are your best option.

There are various topicals on the market that you can use depending on the duration you want it to work and what you are comfortable with.
A salve or balm will stay on for a long time whereas a lotion's effects will disappear rather quickly. 
Tinctures and Oils
Oils and tinctures are the most accurate, quick, and easy way to consume CBD. Tinctures infuse cannabis with alcohol to create a potent solution. Oils, on the other hand, use a base of carrier oil (coconut, hemp) which has an infusion of hemp.
Tinctures and oils are both administered using a dropper, which makes it easy to have the exact dosage. CBD via these methods takes effect relatively quickly if taken sublingually. The results are quick to set in and last anywhere from three to four hours.
CBD vape oils
There are vapes in the market that can vaporize CBD oil. The safety of vaping, however, has come under intense scrutiny due to the recent cases of a mysterious illness. Investigations have shown the real culprit to be THC cartridges tainted with vitamin-E oil.
To avoid this, ensure that you make a purchase only from licensed stores online or offline. Always check up on the company that you are about to make a purchase from. Be very sure of the source of your purchase, and do not indulge in any product from an unregulated environment.
Edibles
CBD makes a great addition to any food.  Entire cafes run on the premise of CBD as their theme. Gummies, brownies, tea, coffee, drinks, almost every imaginable food can become a CBD-infused masterpiece.
But a major drawback here is that since the liver metabolizes everything you eat — the effects set in a lot slower.
Also, as I have said before since the FDA does not regulate CBD so you need to be careful about where you get the product from.

Related: How Cannabis Can Help With Lower Back Pain
Things to Look For in a CBD Product 
Additionally, you will find that most products available in the market contain CBD that is derived from hemp. 
Now, the problem that arises here is that there are just way too many options in the market to choose from. If you want to pick the best products here are some things that you should keep in mind. 
Check For The COA
It is important that every product that you purchase comes with its own Certificate of analysis. See, CBD is still not regulated by the FDA, which means that there is no way for people to check the legitimacy of the claims by a company. 
A COA will clearly state the testing facility that is responsible for the analysis and what the technology used was. Other factors that a certificate of analysis shows are the detection of heavy, pesticides, and residual solvents in the product. A COA will also highlight the presence of CBD, THC, and any other cannabinoids. This is important as cannabinoids have their own functions CBN can make you sleepy and CBDV has the capability to make you hyperactive. 
Check How They Extract Hemp
A major consideration you should take into account is how the hemp is extracted for your CBD product. There are different kinds of technologies in the market that yield different results. Certain technologies leave behind a residual solvent while there are some that remove minor cannabinoids and only work leave behind CBD. The two kinds of extraction that you should look for are CO2 and cold-pressed extraction. 
Getting the Dosage Right
No universally accepted dosage for CBD exists, and even at this point, there are no clinical trials underway for creating dosage guidelines. FDA also has no precedent for understanding CBD's cumulative effects on the body.
This does not imply that CBD is dangerous, but rather, one needs to be careful about the dosage. Research has shown that CBD is a bidirectional medicine, which means that overstimulation of your endocannabinoid system may exaggerate your symptoms instead of relieving them. Follow a simple mantra-"low and slow."
Adjust the dosage as you go along, but start small.