It's an era of CBD. There's no other way to describe the skyrocketing success of CBD as a chemical that basically fits every industry you can think of. Whether it's food, beauty, or health, CBD is there making its mark. But, with success comes competition. 
The market is brimming with brands that claim to deliver the best CBD products out there. So which one should you believe? Which one do you buy? Well, we can help you with that. 
Plus CBD oil spray is one of the most loved CBD products out there. Wondering why? There are 5 reasons that will answer your question and maybe also convince you to start using it. 
What is Plus CBD Oil Spray?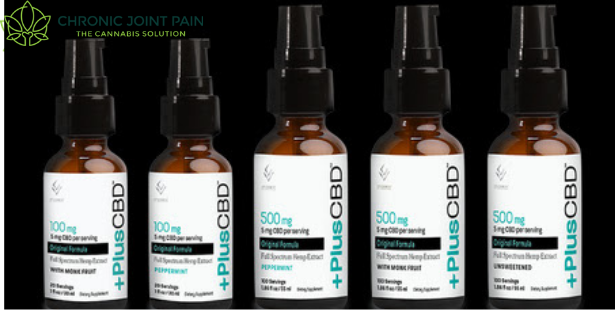 Plus CBD is a product line of the brand CV Sciences. It is one of the first companies to have a Generally Recognized as Safe (GRAS) status for its hemp-derived products. 
The Plus CBD oil spray belongs to the brand's Plus CBD product line and is one of the bestsellers. The tiny bottle of pure CBD oil is loved by consumers for its high-quality oil and ease of use. 
The product is available in different concentrations:
1oz/100mg

1oz/250mg

1.86oz/500mg

1.86 oz/750mg
That's not all, the brand also brings different flavors of the spray to its customers. Here are a few of them:
Unflavored

Peppermint

Goji Blueberry

Cafe Mocha
You can choose the flavor as per your preference and a concentration that will suit your needs. You can consult a professional for the same. 
Reasons Why You Should Try Plus CBD Oil Spray
If you are on the fence about whether you should use Plus CBD oil spray or not, here are 5 reasons that will convince you to order your bottle today. 
Easy to Use
Plus CBD oil spray is basically CBD oil in a spray dispenser. That already sounds easy right? Well, because it is. Using CBD in the form of spray is one of the most convenient methods of administration. 
The level of effort in using a spray is almost negligible. You don't have to determine a dose, set up a rig, worry about the smell or lack of ventilation, lingering smell, people staring, or even clearing the schedule to engage in a session. There's literally nothing that you have to do except aim and spray. 
Every spray of Plus CBD oil spray contains a specific dose of CBD and other cannabinoids and hemp components. So, you don't have to worry about using a dropper or a weighing scale. 
You can use it by spraying it at the back of your mouth, on the cheeks, or under your tongue. Either way, you will receiver the health benefits of pure CBD oil. 
Offers Quick Absorption
CBD oil sprays are known for their high bioavailability. If you decide to spray it on your tongue, cheeks, or at the back of your mouth, you will be ingesting the oil. This means that it will take almost the same time as CBD edibles which can be anywhere from 30 minutes to 2 hours. That's because it takes time to completely metabolize and enter your bloodstream. The time taken will vary from person to person. However, the effects will be as potent as you expect. 
You can increase the bioavailability of the Plus CBD oil spray by using it sublingually. This way you skip the extra process of metabolization by the digestive system. The CBD is directly absorbed by the tissues under your tongue and delivered into the bloodstream. The entire process takes no more than 15 minutes. 
Get the Health Benefits of Full Spectrum CBD
Plus CBD oil spray contains full-spectrum CBD with less than 0.3% THC. So along with the therapeutic CBD, you are also getting the benefits of other chemicals found in the hemp plant like CBN, CBG, terpenes, and most importantly, fatty acids. 
The terpenes enhance the effects of other cannabinoids by the entourage effect. The fatty acids not only give the oil a thick and goopy texture but also adds major health value to the oil. The fatty acids, terpenes, and cannabinoids make the Plus CBD oil a great addition to your life for a well-balanced life.
The brand retains the natural chemical composition of the hemp plant which allows it to deliver several health benefits. The full-spectrum CBD combined with higher bioavailability makes it ideal for anxiety, daily stress, body aches, PTSD, seizures, and even chronic pain.  
Natural Formula
Today, natural products are in vogue. So, keeping with the trend, CV Sciences makes sure that their products maintain their 'natural' property. 
The Plus CBD oil spray contains natural hemp extracts in every bottle. The hemp is sourced from farms that only use organic farming techniques to grow their hemp plants. In addition to this, the oil formula is gluten-free, vegan, and non-GMO. 
The brand keeps the ingredient list to a minimum to keep the oil as natural as possible. Some of its ingredients are organic extra virgin olive oil, silica, monk fruit, and oils for flavoring. 
You can also check the ingredient list on the label at the back of the bottle. It gives you a clear idea of the serving size and the amount of CBD you can expect from one serving of the oil.
Safe Product
The company has a GRAS status which is a big proof of their quality and safe products. In addition to this, the company has ties with a third-party laboratory that tests every batch for residual solvents, cannabinoid strength, pesticides, etc. It is only when the product passes in the COA that the batch is released for the consumers. 
The hemp oil in the CBD spray is extracted from plants that are grown using EU-certified hemp seeds. Combined with organic cultivation methods, the end result is a pure and high-quality hemp extract. It also contains only 1% CBD on average so the brand uses more hemp for the oil which delivers more beneficial plant chemicals to your body. 
The safety of CBD oil is also ensured by the way it is extracted. The company uses a supercritical CO2 extraction method that is non-toxic, environmentally friendly, and extracts every drop of bioactive molecule from the plant.
Related: What Are The Best CBD Products For PMS
Conclusion
If you are into maintaining overall well-being or keeping your body and mind relaxed, Plus CBD oil spray is the best bet for you. It's a concoction of CBD and other beneficial elements like fatty acids and minor cannabinoids. A spritz a day is all you need to feel good and have a well-balanced body and mind. 
One thing to remember when using CBD oil sprays is microdosing. While a spray does deliver a specific dose with every serving, you still need to figure out the right amount for your body. 
If you are a beginner, the best advice is to start with the lowest concentration of Plus CBD oil spray. If you feel that the effects are not strong or that you can do better with a higher concentration, start by increasing the number of sprays with every passing day. And when you feel that you have figured out the best dose for your needs, move on to a higher concentration if necessary.